Cholecalciferol Capsules USP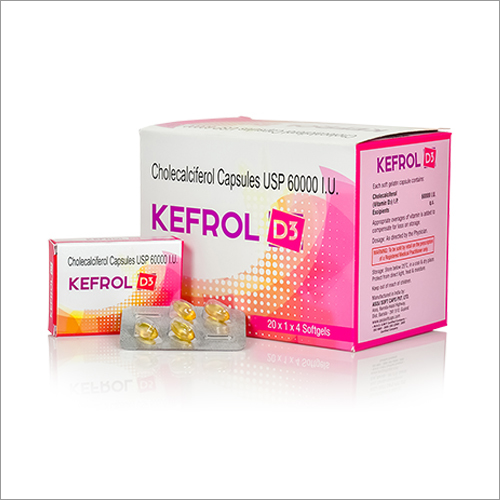 Cholecalciferol Capsules USP
Product Description
Frequently Asked Questions
Q: What are cholecalciferol pills usp?
A: Cholecalciferol capsules usp include the lively factor cholecalciferol, which is a shape of diet d. Those drugs are used to deal with and prevent vitamin D deficiency.
Q: What's vitamin D?
A: Vitamin D is a fats-soluble diet that is important for bone fitness and performs a role in the absorption of calcium and phosphorus within the frame. It's also vital for immune features and may have a position in reducing the danger of certain illnesses.
Q: How are cholecalciferol pills usp taken?
A: Cholecalciferol tablets usp are taken orally, typically as soon as each day with a meal or as directed via your healthcare provider.
Q: What are the feasible facet effects of cholecalciferol capsules usp?
A: The possible facet effects of cholecalciferol drugs usp are uncommon however might also encompass nausea, vomiting, constipation, and extended thirst and urination. It's far crucial to seek medical attention in case you enjoy any severe side consequences.