Fluconazole Tablets IP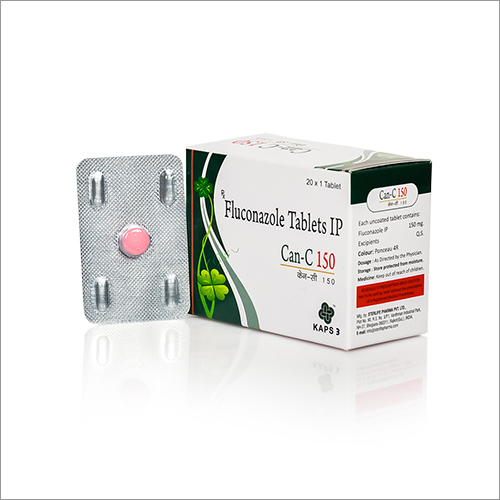 Fluconazole Tablets IP
Product Description
We are engaged on during the time spent manufacturing and giving various types of items. Here we are providing Fluconazole Tablets IP that is made by using great quality required components with the help of help of modern technology. This item is utilized to forestall and treat an assortment of infectious and yeast issues. It works by halting the development of specific sorts of organism. The supply of this Fluconazole Tablets IP is done by us at common market price rate within the promised time frame.
FAQs:
Q: What is fluconazole used for?
A: Fluconazole is an antifungal medication used to treat and prevent a variety of fungal infections, including vaginal yeast infections, thrush (oral or esophageal candidiasis), cryptococcal meningitis, and systemic candidiasis.
Q: How does fluconazole work?
A: Fluconazole works by inhibiting the growth and spread of fungal cells, which helps to control and eliminate the infection.
Q: How should I take fluconazole tablets?
A: Fluconazole tablets are usually taken orally, with or without food. The dosage and duration of treatment will depend on the specific type and severity of the fungal infection. It is important to follow the instructions provided by your doctor or pharmacist and to complete the full course of treatment, even if your symptoms improve.
Q: What are the side effects of fluconazole?
A: Common side effects of fluconazole include headache, nausea, vomiting, abdominal pain, diarrhea, and skin rash. In rare cases, fluconazole may cause serious side effects such as liver damage, severe allergic reactions, or changes in heart rhythm. If you experience any unusual or severe symptoms while taking fluconazole, seek medical attention immediately.