Paracetamol Infusion IP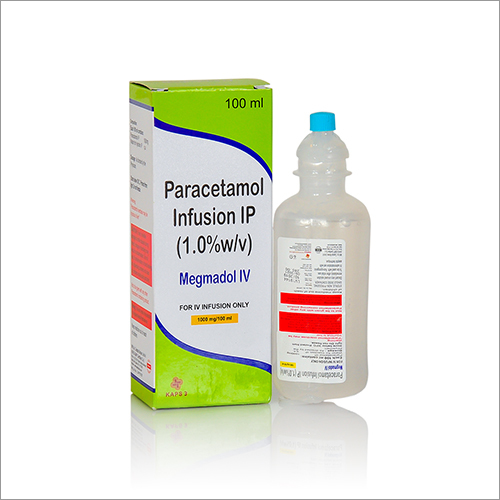 Paracetamol Infusion IP
Product Description
We have accomplished specialization in exchanging and providing a wide degree of items. Here we are giving Paracetamol Infusion IP is shown for the momentary treatment of moderate agony. This item is needed to treat torment or hyperthermia. It is utilized to treat torment such as migraine, toothache, back and period agony and cold or influenza side effects. All the provided items are tested on the various quality parameters before dispatching them from our premises. Offered Paracetamol Infusion IP is supplied by us at market leading price rate.
FAQ
1. What is Paracetamol Infusion IP, for starters?
Ans - The intravenous paracetamol solution known as Paracetamol Infusion IP is used to treat pain and lower fever.
2. Under what circumstances should Paracetamol Infusion IP be used?
Ans - Infusion IP of paracetamol is used to treat moderate to severe pain, fever, and inflammation.
3. What negative effects might you get from using paracetamol infusion IP?
Ans - Answer: Nausea, vomiting, lightheadedness, headaches, and rashes are among the most frequent side effects of paracetamol infusion IP. Liver damage and anaphylaxis are two more, more severe adverse effects that could occur.
4. Which individuals shouldn't take Paracetamol Infusion IP?
Ans - The answer is that people who have liver or kidney problems or who take drugs that interact with paracetamol shouldn't use paracetamol infusion IP.
5. How should I administer Paracetamol Infusion IP?
Ans - The appropriate way to administer Paracetamol Infusion IP intravenously is as instructed by a medical professional. To ensure safe and efficient use, it's crucial to adhere to the directions.